How a remote desktop manager can change a hybrid or distributed workforce for good
If the pandemic has taught us anything about the workplace, it's this: work is where you make it. Smartphones have already given us access to email, chat, and apps from anywhere. A remote desktop solution does so much more, making it possible to work on complex, collaborative projects that require specialized, high-powered equipment via your laptop at home, a borrowed machine in an overseas office, or just about anywhere you can log into an app.

What is remote desktop?
A remote desktop allows you to access and command a computer in another physical location. It's usually a program you download or a feature built into your device's operating system. Depending on your remote desktop software, making this connection can be as simple as installing a lightweight app and logging in to a workstation.
What is a remote desktop manager?
A program (such as Parsec) that automates and controls multiple remote desktop connections. The best remote desktop software includes management tools such as team managed groups, single sign-on integration, short-term guest access, role-based access, and audit logs.
Why do people use remote desktop?
Simply put, to allow another person to control their computer or to access a different computer from afar.
Remote work using email, file-sharing apps, and video conferencing tools might be enough for some tasks. For many teams, however, this setup lacks some essential features:
Immediacy:Shuffling files back and forth takes time, and if only one person at a time has access, work can slow to a crawl.

Support for large files:Creative collaborations like films, video games, visual effects, architectural plans, audio projects, and apps often take up more bandwidth than the average remote worker can handle.

Security:A DIY combination of applications for sharing information, especially with people outside your organization, is a recipe for IP leaks.

Precision:A difference in how colors appear between devices can lead to a lot of wasted time reworking an area in the office that looked right at home.
Remote desktop web access circumvents these hurdles by connecting people with an offsite computer they can use in real time.
How does a remote desktop manager work?
By establishing a connection between devices and transmitting your screen taps, typing, and mouse movements from one device to the other.
What is Remote Desktop Protocol (RDP)?
A proprietary protocol developed by Microsoft that provides the user with a graphic interface to connect to another computer remotely. Currently known as "Remote Desktop Connection," RDP comes standard on most Windows machines but is compatible with other operating systems and platforms, such as macOS.
Does the other computer need to be on for remote desktop access to work?
Yes! If the host computer goes to sleep or loses power for any reason, your remote desktop will no longer work. Having a network admin who can troubleshoot and maintain host computers is a must.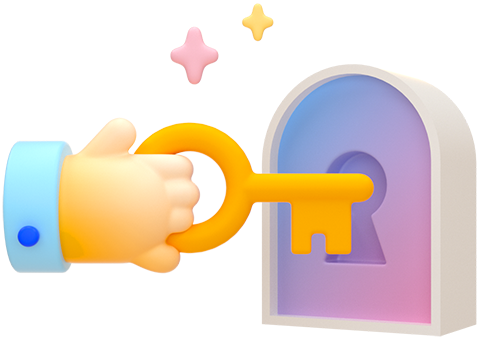 Why would I give another person access to my computer?
Remote desktop access is not a new idea. For example, you may have given someone else access to your computer for tech support. A technician connects to your machine remotely and diagnoses and maybe even fixes problems right away. (That said, when sharing your computer for tech support, be aware of common tech support scams and only grant permission to people or companies you have verified to be legitimate.)
Programmers can use remote desktops for casual collaboration or pair programming (an agile software development practice). Using a shared workstation and monitor switching, programmers can work together on the same section of code for more efficient problem solving. Engineers and developers can connect to the same computer to test implementations or review work all at the same time, no awkward screen sharing required.
For creative collaborations, a high-performance remote desktop connection is a powerful way of showing the status of a project to a producer, studio executive, or other stakeholders without worrying about poor connections, inaccurate color, or security vulnerabilities. Remote desktop management tools can also control who is able to see or work on a given computer, so there are no accidental reveals or edits.
Parsec's roots are in group gameplay, allowing gamers to invite friends to play multiplayer video games even if they don't have online multiplayer options, simply by granting remote friends' devices access to play. Video game makers can use this capability at an enterprise level for playtesting, which is a critical piece of game development. Using a low latency remote desktop, game studios can ensure that gamers see and play the game exactly as it should be, without lag in the action or visual distortion—and without concern for IP theft.
Why would I want to access another computer remotely?
Why not? Maybe you're traveling and need to access your home or work computer. Perhaps you're in-office but accessing a remote resource like offsite storage or servers. If your employer offers hybrid work and your computer isn't easy to transport, a remote desktop manager makes it simple to access your workstation and produce top-quality work from home.
Independent artists, editors, engineers, and creative teams benefit from using a remote desktop management solution. Rather than investing thousands of dollars in studio-level computer power and an expensive IP connection, creators can use the tools they already have. For example, after signing in to a remote workstation, an artist can use their own Wacom tablet and personal computer to access powerful tools hosted elsewhere, with no need to download massive files and no worry about lag time.
Are there other reasons people use remote desktops?
Of course! Here is a list of use cases that is by no means exhaustive:
Modeling 3D interior or exterior building design for remote clients
Reviewing projects in post-production with team members in multiple locations
Conducting user research and QA testing
Coordinating a live broadcast
Managing or attending interactive virtual events
What are some of the benefits of using a remote desktop manager?
Use your preferred hardware and applications with no additional expense

Big technical projects often use complex software with very specific system requirements. For example, Final Cut Pro, Apple's professional video editing application, runs only on the macOS. A remote desktop system that supports macOS hosting allows remote employees or collaborators to use the hardware they already have to access the application.

Collaborate together while working apart

Remote desktops can allow simultaneous connection or collaboration, allowing employees to deliver feedback, make changes, and help each other as if they were in the same space. If you eliminate having multiple local copies of a file, you can also eliminate versioning conflicts.

Hire top talent from across the globe

If employees can produce top-tier work remotely, there's no need to limit your talent pool to a specific location. Employers can diversify their workforce and perhaps save money by hiring globally. Business can also expand their capacity by bringing in the best contractors for a specific project, no matter where in the world they are.

Allocate resources more efficiently with shared workstations

Employers can pool computers for a common purpose and let team members access them on demand, reducing the number of workstations needed for a whole team.

Offer a realistic hybrid workplace

Hybrid work is not just a benefit for employees with laptops. If your workstation needs to stay in the office, but you can work from home, using a remote desktop enables you to access it and produce work of the same quality as if you were working in the office.
What are some common challenges of using remote desktops?
The speed and performance of the software might rely on your internet connection.

If you're on hotel WiFi, you could find yourself typing … and waiting … then seeing the text appear on your screen 15 seconds later. Or worse, imagine drawing on a tablet and waiting for the line to appear. This issue varies by remote desktop application.

Parsec's proprietary technology eliminates lag and allows you to access your hardware in seconds with near-zero latency.

VPNs and security protocols prevent remote desktops from working.

Some organizations have stringent security standards and may require you to use a VPN (or virtual private network) to access a remote desktop. This almost always requires a private network, which will prevent you from working on public networks in hotels, shops, or cafes. If you are asking a client or partner to connect remotely, you may also have to ask them to install a VPN. Depending on their tech savvy and time, this could either slow down the project or risk a security breach.

Parsec eliminates the risks posed by working on public networks by using encrypted peer-to-peer streaming and instantaneous live connections. Your projects never leave your hardware, and no extra effort is required.

Poor video quality and inaccurate representation of colors constrain creative work.

Depending on the program you use and your internet speed, the colors you see may be distorted, and video quality may be poor.

Parsec's remote streaming technology lets creatives work in special effects, animation, motion graphics, and more with near-zero latency, precise color, and perfect control. Parsec for Teams uses 4:4:4 color mode and pressure- and tilt-sensitive support for drawing tablets to make creating on a remote desktop just like creating on your own device.

Not all operating systems are supported by all solutions.

Many remote desktop management solutions are not system agnostic. And many popular applications are not vendor agnostic. If you need to use a specific OS for specific software, you will have to choose carefully to avoid sacrificing performance to meet eligibility requirements. Parsec's mission is to connect the world to any device from anywhere, at any time. Parsec for Teams now features fully supported hosting for both Windows and macOS. Regardless of the OS you prefer or require, you can count on low latency, flawless playback, and precise color.
What is the best remote desktop software?
The best remote desktop solution is the one that enables you or your teams to do top-quality work where and when you want to, without sacrificing performance, security, creativity, or efficiency.
Parsec can help.

Performance
Parsec's high-performance remote desktop solution was built for compute-intensive work. Enterprise customers can also leverage an on-prem high-performance relay server.

Security
Parsec traffic is encrypted end-to-end using DTLS1.2 with AES128 encryption, and all web traffic used for authentication and API communication is encrypted using TLS. All data is transferred directly peer-to-peer or, optionally, through a self-hosted relay server.

Creativity
Our background in gaming means Parsec for Teams is designed to look and feel great while meeting technology demands. Features like 4:4:4 chroma sample encoding, 60 FPS UHD playback, and support for pressure-sensitive drawing tablets like Wacom keep creators focused on creating—not troubleshooting.

Efficiency
Parsec for Team's remote desktop connection management solution makes remote work simple not only for regular users but for your IT department as well. You or your collaborators need only open the Parsec app and log in, while admins can use a dashboard to manage connections and permissions on the fly. Enterprise customers can also use Parsec APIs to make these tasks automatic and instantly scalable.
We're here to help
Get in touch to discuss how Parsec can enable your company to get the most from remote desktop software.
Contact Sales