Not too long ago, working from home was, for most office workers, a one-off—a privilege doled out for special circumstances such as a sick child, inclement weather, or even meeting the cable guy (who always quotes an eight-hour arrival window).
But now, due to a once-in-a-lifetime reshaping of our workplaces, courtesy of a global pandemic, hybrid work is here to stay. The transformation to distributed teams has been driven by technology, employee preferences, and economics. The result: being "in person" has given way to collaboration from a distance while still finding ways to ensure innovation thrives. And workers (not all, but most—we'll get to this in a moment) are thriving without stressful commutes and distracting workplaces
What is hybrid work?
So, what is hybrid work, officially? The hybrid work model is a combination of in-office and remote work policies with hybrid employees switching between work environments as desired or as needed by the organization. For some employers, hybrid work means some workers will be fully remote. For others, employees sometimes commute to an office while working offsite at other times.
Why is hybrid work popular?
Raise your hand if you've said "meh" to a job opportunity that requires daily attendance in an office building. If so, you aren't alone. A sudden shift to a hybrid work world was accelerated by the enduring pandemic, as the much-expected return to physical offices was delayed in the face of rising COVID-19 cases. Workers were choosing to prioritize the health of both themselves and their families. As a result, employers, under pressure to retain and recruit top talent, accepted hybrid work was here to stay. In February 2022, Gallup found that among workers who had the capability to work remotely, 42 percent had a hybrid schedule and 39 percent worked entirely from home.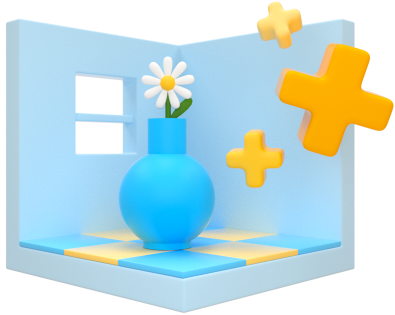 What are the benefits of hybrid work?
Employees are speaking up: they expect a blend of in-person work and offsite work that can be done anywhere—from home, a coffee shop, or while on the road (perhaps in a camper van). This employee preference for greater flexibility is a byproduct of pandemic times when cloud-based productivity suites, storage, and remote access tools such as Parsec for Teams showed hybrid teams could remain as connected as they were when they sat shoulder to shoulder in the office. The vibe is less "office first" and more "collaboration can happen anywhere."
Hybrid work solutions for creative teams
Until recently, creative teams were left out of the great remote work wave. If creatives worked with large, graphic-intensive files, they were tied to a studio and its storage capacity and processing power. But with the advent of remote desktop apps, the hardware can live at a central location, and the creatives can work from anywhere with internet access. Parsec lets teams access the specialized hardware they need wherever they happen to be.
For VFX artists, illustrators, and post-producers, that means the freedom to work wherever inspiration hits, whether that's at home or halfway around the world. For engineering teams, it means a more efficient allocation of processing power and the ability to work on multiple projects simultaneously. In fact, 86 percent of creatives and engineers working through Parsec report saving time working remotely, and 57 percent are saving more than an hour each day.
For the business, all that time serves up happier employees, lower turnover, and reduced overhead.
Parsec features that make it possible:

60 FPS 4K/UHD playback

Near-zero latency sync between audio and video

Perfect absolute and relative mouse handling

4:4:4 chroma sample encoding

Pressure-sensitive drawing tablet and pen support
Enabling testing, user research and QA with hybrid work
Before the pandemic disrupted the status quo, most game developers relied on a tried-and-true method of testing and user research called dev kits. Console games need to be tested on specialized dev kits to create a realistic experience—emulators just aren't going to fly. And players need to be on-site with developers to ensure privacy and security for both the OEM and the game studio. With social distancing restrictions in place, game testing became functionally impossible at the height of the pandemic.
The answer? Embracing a built-for-business secure access remote desktop app such as Parsec for Teams. Game developers can host Parsec directly on development machines, allowing clients to stream the build from thousands of miles away without any loss in quality or reaction time. Developers, players, and the media can play the game live, watch the gameplay live from a third location, or record the feed with third party tools to review later.
How to deal with large files and avoid versioning conflicts
One of the biggest headaches dealing with large files such as game builds and VFX renders is the simple act of sharing the file among team members. Uploading and downloading to a shared cloud drive from a local machine can take hours, even with a fast connection. And maintaining local copies is a recipe for version conflicts that must be manually resolved.
In choosing remote access technology, ask the question: is it possible for my team to share files quickly and without versioning conflicts? With Parsec, teams can all share access to the same remote machine or render farm, which skips the need to move files between workstations and ensures that the master file stays clean and secure. Twenty-eight percent of Parsec for Teams users report saving significant amounts of time in avoiding these idle upload, download, and rendering times.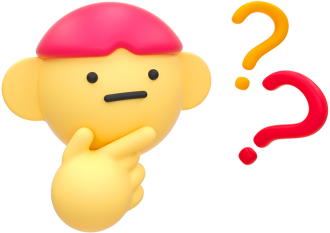 Challenges of moving to hybrid work
The advantages of hybrid work environments (flexibility, choosing one's own schedule, multiple locations) can act as a disadvantage if organizations aren't careful. People want to have confidence they can work collaboratively with their colleagues, and that their contributions to the organization are valued—wherever they work.
Organizations should ask these two basic questions when planning for hybrid work:
How do we work together when we are onsite? Offsite?
To start, leaders in an organization should consider how their people work together. Is the business made up of large numbers of people working independently or interdependently? Interdependent teams lean on each other in their daily work, collaborating and reacting in real time. People working independently labor together less often and thrive with more autonomy because they complete tasks on their own in less time.
Communication is key
In a hybrid workplace, managers of independent teams need to put communication front and center. It's almost impossible to over-communicate. Workers need to know how to be accountable for their projects, and they also need to know how to ask for help if they need it. Don't forget team building and investing in creative ways to foster the right corporate culture.
As a follow up, leaders can ask:
What value does coming to the office bring to my people?
Once hybrid work policies are in place, it's super important that organizations check in to monitor morale and employee engagement, along with just defining clear job responsibilities and tracking KPIs. What worked in one season might not be a smash hit in another. By conducting regular temperature checks and earnestly listening to employee feedback, you can make sure you're creating a secure environment for your employees as your organization's flexible working model evolves in the coming years.
How Parsec can help
As the world transitions to the reality of flexible workplaces, a hybrid or remote-first model, and unlocked efficiencies, Parsec is committed to connecting teams to each other and their work.
Create from anywhere with Parsec
Incredible Speed

Parsec's proprietary technology eliminates lag—access your hardware in seconds with near-zero latency

Responsive Control

Plug in a keyboard, mouse, drawing tablet, or gamepad, and do your job with unparalleled input accuracy & control

Gorgeous Video

Stream silky smooth, 60FPS 4K/UHD interactive desktop video in vivid color across multiple monitors
We're here to help
To learn how Parsec can enable your company to make the transition to hybrid work, get in touch. We're here to help.